Chi siamo

Tech4Care è una start-up innovativa che agisce come centro di ricerca e sviluppo (R&D), consulenza e formazione con l'obiettivo di innovare l'assistenza alle persone in stati di fragilità, dipendenza e condizioni croniche. La nostra missione è quella di sviluppare, testare e produrre nuove soluzioni tecnologiche che migliorino la salute e il benessere dei pazienti e delle loro famiglie. La nostra attività include il design e la sperimentazione di nuovi prodotti, la provvigione di sistemi di assistenza e monitoraggio, la consulenza e il supporto per la gestione di iniziative innovative, la formazione e l'educazione all'assistenza per famiglie, assistenti e professionisti sanitari.
Fondata nel 2015 da un gruppo di ricercatori e professionisti in ambito sanitaro in Ancona (Italia), Tech4Care ha come scopo quello di mobilitare expertise interdisciplinati e risorse al fine di sviluppare programmi innovativi che aiutino le persone dipendenti o in stato di fragilità nella loro vita quotidiana, permettendo logo di vivere in maniera più indipendente e salutare nelle loro case, per più tempo possibile. Il nostro staff ha una lunga esperienza in progetti Europei e nazionali, con una lunga e fruttuosa partnership con le istituzioni pubbliche, organizzazioni non-profit ed aziende. Tech4Care ha vinto come lead contractor molti PCP Europei ed è attualmente in fase 3 in tre progetti: MAGIC-GLASS per la riabilitazione post-ictus (www.magicglassvr.com/en/), VR-RELIEF per la gestione del dolore cronico (https://www.vr-relief.com/en/), and DiaWatch per la gestione del diabete tipo 2 (http://en.diawatch.net/).
Tech4Care ha stabilito una rete di collaborazioni istituzionali nazionali ed estere, in ambito SMEs e centri di ricerca, per lavorare assieme e sfruttare al meglio l'attività R&D. Lo staff di Tech4Care è attualmente composto di 17 membri, inclusi sviluppatori software, ingengneri, economisti, epidemiologi, project managers, infermieri.
Figure Chiave
Carlos Chiatti, Ph.D., Tech4Care CEO, Coordinator and Project Manager
Paolo Olivetti, M.Eng., Tech4Care CTO, Supervisor of system integration
Jacopo Dolcini, M.D., Ph.D., Specialist in healthcare related infections surveillance programs and antibiotic stewardship
Luca Paciello, Ph.D., Senior Software Engineer
Mauro Adamo Mazzocchetti, Junior Software Developer
Francesco Barbabella, Ph.D., Tech4Care Co-founder, Business Analyst and Assistant Project Manager
Sara Bolognini, M.Eco., Business Analyst and Junior Researcher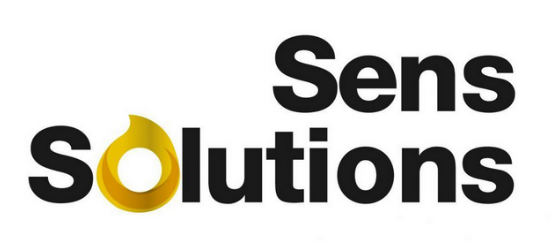 SENS Solutions nasce ad Ottobre 2014 "Idea Generation" del UAB research park (PRUAB). Emerse dai promotori del programma l'idea di un affidabile sistema di monitoraggio dell'acqua delle piscine. Negli ultimi anni (figura sottostante), SENS Solutions ha sviluppato una piattaforma autonoma con strumentazione miniaturizzata per l'analisi on-line delle biomasse batteriche (in particolare batteri patogeni) e i livelli di patogeni in acqua. Un esempio dell'applicazione è il rilevamento di batteri in sistemi di aria condizionata, con il vantaggio di farlo in tempo reale.
SENS Solutions offre un servizio che garantisce risultati rapidi nel controllo remoto delle concentrazioni batteriche (sia in sospensione che attaccate), ad un minor costo e guadagnando in precisione ed accuratezza se comparato con i metodi tradizionali. La versatilità di questa tecnologia di monitoraggio permette molte applicazioni industriali che comprendono processi per risparmio ed efficientamento energetico in differenti settori industriali. Questa è la base della linea di prodotti Hydro-S3DP. Ulteriormente, basandosi sul modello di business per start-up LEAN, SENS Solutions ha ampliato il suo portfolio con Aero-S3DP, per il monitoraggio indoor e outdoor della qualità dell'aria con un primo contratto con Hospital del Mar de Barcelona, analizzando tramite sensoristica CO2, VOC, PM2.5, PM10, Temperatura. Umidità e batteri. Per saperne di più su Sens Solution, guarda la nostra video descrizione: https://bit.ly/2PHZGVqhttps://bit.ly/2PHZGVq
Figure Chiave
Silvia Gomez, CEO, R&D strategy supervision
Raquel Obregon, CSO, Bio-sensors development
Aleix Collado, COO, Prototype development
Marck Collado, CTO, Telecommunication & machine learning algorithm
Vincent Jamier, CFO, Project manager
Contacts
Want to know more?