Who we are

Tech4Care is an innovative start up company acting as a centre for research and development (R&D), consulting and training, with the aim to innovate care for people in a state of frailty, dependence and with chronic conditions. Our mission is to develop, test and produce new technological solutions for improving health and well-being of patients and their families. Our activity includes the design and experimentation of new products, the direct provision of care and monitoring services, the consulting and support for project management of innovative initiatives, the training and health education for families, care assistants and health professionals.
Founded in 2015 by a group of healthcare researchers and practitioners in Ancona (Italy), Tech4Care aims at mobilising interdisciplinary expertise and resources to develop innovative programmes that support frail and dependent people in their daily life, allowing them to live more independently and healthily in their homes, for as long as possible. Our staff has extensive experience in national and European projects, with longstanding and successful partnerships with public institutions, non-profit organisations and industries. Tech4Care won as lead contractor many European PCPs and is currently in Phase 3 for three projects, i.e. MAGIC-GLASS for stroke rehabilitation (www.magicglassvr.com/en/), VR-RELIEF for self-management of chronic pain (www.vr-relief.com/en/) and DiaWatch for self-management of type 2 diabetes (http://en.diawatch.net/).
Tech4Care has established national and international networks of collaborating institutions, both SMEs and research centres, in order to work together and exploit R&D activity at best. Tech4Care staff is currently composed by 17 members, including software developers, engineers, economists, epidemiologists, project managers, and nurses.
Key staff
Carlos Chiatti, Ph.D., Tech4Care CEO, Coordinator and Project Manager
Paolo Olivetti, M.Eng., Tech4Care CTO, Supervisor of system integration
Jacopo Dolcini, M.D., Ph.D., Specialist in healthcare related infections surveillance programs and antibiotic stewardship
Luca Paciello, Ph.D., Senior Software Engineer
Mauro Adamo Mazzocchetti, Junior Software Developer
Francesco Barbabella, Ph.D., Tech4Care Co-founder, Business Analyst and Assistant Project Manager
Sara Bolognini, M.Eco., Business Analyst and Junior Researcher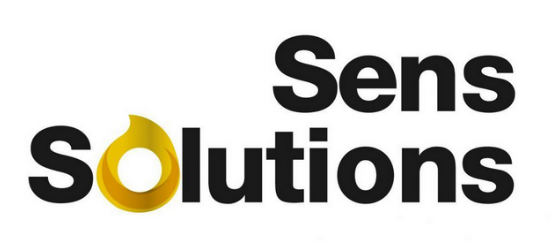 SENS Solutions began in October 2014 in Idea Generation of the UAB's research park (PRUAB). The idea of development a robust system to monitoring pool waters emerge from the promotors of the program. In the last few years (figure below), SENS Solutions has developed an autonomous platform with miniaturized instrumentation equipment for on-line analysis of bacterial biomass (particularly pathogenic bacteria), and levels of pathogens in water. An example of its application is the detection of bacteria in air conditioning systems, with the advantage of doing it in real time.
The SENS Solutions offers a service that allows for much faster results in the remote control of bacterial concentration (both in suspension and attached), at lower cost and to gain precision and accuracy compared to traditional methods. The versatility of this monitoring technology allows many industrial applications involving processes to obtain energy savings and efficiency in different industrial sectors. This has been the foundation of the Hydro-S3DP product lines. Moreover, based on the LEAN Start-up business model, SENS solutions has included in its product portfolio a line, the Aero-S3DP, for the detection of indoor & outdoor air quality with a first contract with the Hospital del Mar de Barcelona, including a sensors systems measuring CO2, VOC, PM2.5, PM10, Temperature, Humidity and bacteria. To know more about Sens Solutions, please visit our description video: https://bit.ly/2PHZGVq
Key staff
Silvia Gomez, CEO, R&D strategy supervision
Raquel Obregon, CSO, Bio-sensors development
Aleix Collado, COO, Prototype development
Marck Collado, CTO, Telecommunication & machine learning algorithm
Vincent Jamier, CFO, Project manager
Contacts
Want to know more?